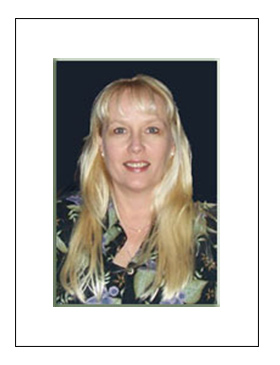 astrid bernier
owner /
linkedin
Bernier Enterprise was started by Astrid Bernier, a purchasing professional with 25+ years experience in the Hospitality industry. Ms. Bernier has been involved in major hotel renovations and new construction projects, and has been responsible for purchasing Millions of Dollars worth of goods and services.
Prior to starting Bernier Enterprise, Ms. Bernier was the Director of West Coast Operations for the Leonard Parker Company from April to Sept. 2001 when the L.A. office was closed as a result of company downsizing. Prior to that she subcontracted her services to several Los Angeles-based Purchasing Firms on a per project basis. She was involved in a consulting capacity and was responsible for procuring FF&E for Del Webb's Sun City Anthem Rec. Center, Henderson, NV; the Hotel Del Coronado, Ocean & Poolside Towers, Coronado, CA; the Kizu Senior Living Community in Nara, Japan; Sheraton New Orleans Hotel, New Orleans, LA; Sheraton Desert Inn Hotel, Las Vegas, NV; as well as The Phoenician Hotel, Town Homes, Scottsdale, AZ.

Ms. Bernier has purchased all FF&E for Public Areas, Suites and typical Guestrooms. She has also been involved in ordering kitchen and laundry equipment and back-of-house merchandise for several hotels.

At P.A.O. & Associates Int'l., Santa Monica, CA, Ms. Bernier was Project Director and directly involved in procurement of all FF&E for the Arizona Biltmore Hotel, Phoenix, AZ renovation; Sun City, Hadano, Japan new construction; Alyeska Prince Hotel, Girdwood, AK new construction; Hapuna Beach Prince Hotel, Kamuela, HI renovation; Hotel Nikko Kuala Lumpur, Public Areas, Malaysia; and the New Tokyo Cafeteria, Tokyo, Japan.

Ms. Bernier was Manager of Purchasing for Patrick M. Nesbitt Associates (now Windsor Capital Group) located in Los Angeles, CA. At the time, the company was the second largest franchisee of Embassy Suites Hotels. Along with her many duties in opening several new hotels, she also traveled on behalf of the company to the construction sites to facilitate reviewing and implementing the construction -punch- process. Projects included the Embassy Suites Hotel, Bellevue, WA; Embassy Suites Hotel, Livonia, MI; Embassy Suites Hotel, Denver, CO; Embassy Suites Hotel (expansion), Tigard, OR; and the Embassy Suites Hotel, Lynnwood, WA.